Reporting Season Calendar
Financial reporting for full, half, and quarterly periods.
Reporting Calendar August 2022
Reporting season is now underway. To help you prepare for earnings season, we've put together a calendar that includes the reporting dates of more than 120 companies.
The reporting season calendar for August 2022 is available here.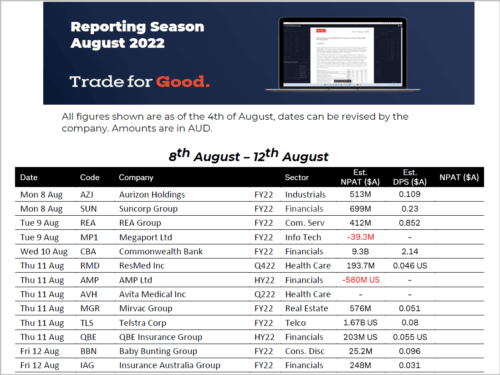 It's easy to start
Click on the button below to get started.
For more information regarding the Trade for Good software scroll below to the FAQ's.