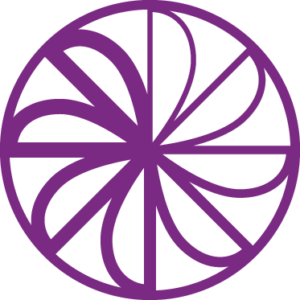 Harrison Riedel Foundation
Suicide is the biggest killer of Australian youth – 1 or more young people die by suicide every single day.
In 2014, Amanda and Scott Riedel's 13-year-old son Harrison ended his life. He was in Year 7. There were no warning signs, no apparent causes of distress, and he did not reach out for help.
Amanda and her Crew established the Harrison Riedel Foundation (HRF) in 2017,  to help prevent any other child or family from experiencing this acute loss and pain. Their goal? To identify the barriers to help-seeking of young people in time of distress and find a solution that addresses this key issue.
Much of the focus in Australian Mental Health initiatives is on intervention at crisis point, but for many, this is too late. In this context, it has become evident to everyone involved with the Harrison Riedel Foundation that more work needs to be done before young people find themselves at the point of crisis, and prevention is the missing link.
So this is where HRF decided to focus its work – on the preventative side of youth mental health.
The current support frameworks incorrectly assume that young people will know how and when to ask for help. They don't. This makes the need for a tool that helps young people identify their feelings, track their moods and easily reach out to their support network critical.
In 2019, the Harrison Riedel Foundation launched YourCrew, a free phone app that helps young people ask for help. The Yourcrew app is a simple, effective and powerful mobile app that allows young people to seek help when they need it most – from the people they know and trust.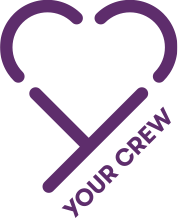 Together, through technology, we can help keep our young people safe.
At the touch of a button, the user can alert their whole Crew to ask for assistance, support or to simply have a chat. We all know that having the right conversation at the right time is important for anyone, not just young people, and the Yourcrew app makes this possible. It is the only mood tracking app that automatically lets a person's friends know when they need support.
We believe all young people deserve to feel safe knowing that there are people who care about them. Join us and together, through technology, we can help keep our young people safe.

Mission: Our mission is to increase the rate of help-seeking for young people in emotional distress.
We do this by empowering young people to manage their distress through the YourCrew mobile App.
Vision: Our vision is to decrease the rate of intentional self-harm to zero.
Values: We are caring, empowering, courageous, inclusive, and transparent.
Website: https://www.harrisonriedelfoundation.com/
Sign Up To Help Harrison Riedel Foundation
For more information on share trading or to sign up you can also call us on 1300 263 800.